This post may contain affiliate links. If you buy thru these links, we may earn a commission at no additional cost to you.
---
If you're like me, the new year has you thinking about getting out and being more active.
Kigo Footwear is a company that wants to help you do that in style.
Kigo is a company that provides minimalist, eco-friendly footwear for the active person. They strive to provide footwear that is not only durable, but lightweight and stylish as well. Sounds too good to be true, eh?
They were cool enough to send us a pair of their Edge and Curv styles to test and review, so read on to see what we thought.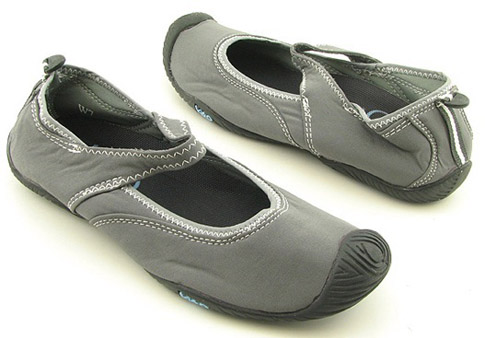 About Kigo Footwear
Kigo has risen to the challenge and provided an amazing line of shoes.
Here's a little more information about what makes Kigo Footwear shoes so cool…
Hugs your foot acting like a "second skin"
Provides great agility and control.
Less bulky, your foot is already supporting your bodyweight, why trouble it with extra weight from a shoe?
Breathability
Superb grip on the sole
Helps you feel secure about your next step.
Helps keep you from slipping on wet rocks, algae, etc.
Waterproof and stain resistant
Keeps your feet dry and lookin so fresh and so clean, thanks to no stains.
Attractive colors
Variety of color schemes and unique stitching designs make for a great looking shoe.
Our Experience With The Kigo Footwear Shoes
Let's be honest great fit, grip, breathability, et al, are definitely a plus, but everyone wants their shoes to look good too.
We think the Kigo Footwear shoes beautifully achieve that marriage of form and function.
We loved everything about the shoes.
We took some runs in the Edge and found that, like other minimalist shoes, sore feet were the result after the first couple of runs.
This happens because cushy sneakers cripple the muscles in our feet, and second skin type shoes, like Kigo Footwear shoes, actually allow those muscles to do the work. Just like working out any muscle that hasn't been exercised in a while, this can (and did) result in soreness.
After getting our feet accustomed to the minimal materials, we LOVED how in touch and connected with the ground we felt.
When it comes to the Curv, style is the obvious focus.
These shoes are the perfect fit for any eco-fashionista. They can seamlessly make the transition from gym, to yoga, to the office, and then out for a nice evening.
It's rare you come across a shoe that can work in so many different atmospheres.
It may be be helpful to note that the material used in Kigo Footwear construction accommodates feet of all shapes.
More About Kigo Footwear
It isn't just the shoes that make Kigo Footwear such a cool company.
Kigo was born from the founders' frustration with tired and sore feet that result from trudging around in heavy boots. They found studies showed going barefoot or wearing a minimalistic shoe, what became Kigo, promotes better health in the body by strengthening feet and providing better posture.
Sounds pretty great, eh? Well it gets even better.
Not only did they create a shoe that provides these benefits, but they felt like simply making great products wasn't enough. They wanted to produce them through an earth-friendly process and from eco-friendly materials.
We think Kigo's are perfect for yoga, hiking, running, and strutting around town, just be sure to refer to the sizing chart before you order.
It's recommended to order a pair that is a size to size and a half larger than your normal shoe size for the perfect fit. So as the name says, get out there with your new pair of Kigo's. "The fun never stops."
I'm an outdoorsy and recently graduated from college yogi. In the past few years I've learned lots of simple steps to becoming greener and have found living green to not only be rewarding, but easy. I hope to pass on some of these simple ideas to you too!