This post may contain affiliate links. If you buy thru these links, we may earn a commission at no additional cost to you.
---
Want free materials for DIY recycling projects, arts & crafts, gardening, landscaping projects, etc?
You'd be surprised how many DIY crafting and recycling items you can get for free — but you've got to know where to look for them.
Believe it or not, even in this day and age where it seems that it may cost money just to breathe (I'm not kidding!), there are still plenty of ways you can score free materials for crafting art projects, finishing DIY home improvement tasks, and beautifying your garden.
Still don't believe me? Well, read on…
Free Pallets
There are several ways you can get free pallets — you know, those square-shaped wooden frames with slats used for transporting large amounts of merchandise and other goods via a fork lift or pallet jack?
Wood pallets aren't usually made with the highest-quality wood (and many times they're made from wood that's been treated with chemicals), so do your research before you just go picking out any pallets.
However, if you can find some wood pallets that aren't too badly damaged and aren't made from pressure-treated lumber, then you can use those pallets for anything — from making pallet furniture to making your own container gardens from wood pallets!
There are several great ways to find free, reclaimed wood pallets.
But I urge you not to help yourself to wooden pallets laying behind stores, warehouses, or other places that use them. That is stealing. You'd be surprised at how many people think they have a right to back a pickup truck behind a store at night and haul away wood pallets. Many stores pay deposits for these pallets and they'll be charged if the pallets aren't returned.
Here are a few proven ways to legally obtain free wood pallets:
Ask store and warehouse managers if they have any unused pallets and find out if you may have them for free.
Check out online trade sites — like Craigslist, Facebook Marketplace, and Freecycle. There's almost always somebody unloading free or reclaimed pallets there.
Stop by a store that's going out of business — they'll probably have plenty of pallets you can have for free. Just ask first.
Some construction sites have plenty of wood pallets and other scrap wood. Again, talk to the site manager first. Not only is it (usually) a felony to trespass or steal from construction sites, it just isn't right, period. Walk up to the foreman or workers on duty, and they may be more than glad to let you have some pallets or other scrap materials. Most times, these things are discarded anyway.
Some of the best stores and warehouses to find free pallets are:
Furniture stores
Facilities that deliver large amounts of paper products
Garden stores & nurseries
Power equipment stores
Motorcycle dealerships
Free Lumber
Need a 3-foot length of 2×2 and don't want to waste money by paying full price for a 6-foot or 8-foot length of lumber?
Maybe you just need a few short pieces of 1×2 for staking out where you want to plant some trees in your yard.
Next time you're at a big box home improvement store or lumber yard, check and see if they have a bin of cull lumber scraps.
Cull lumber pieces of wood are usually:
Odd-length leftover scraps from large orders
Wood pieces the store hasn't been able to sell
Damaged pieces
I've visited many home improvement stores and lumber yards where this culled scrap wood is available for free.
I've also been to a few places that charge for cull lumber, but they still provide steep discounts on the scrapped wood.
---
I suggest calling nearby home improvement stores and lumber retailers to find out who's offering free scrap wood and how you can obtain it. It sure beats paying full price for an 8-foot long 2×4 when all you need is a piece 30 inches long for a simple home repair!
Free Barrels
Empty 55-gallon wood barrels, wine barrels, and 55-gallon plastic or metal barrels are fantastic! They can be used for so many different purposes:
It seems to be getting harder and harder to find free barrels these days though. The demand for empty barrels has increased to the point where many places that used to give them away for free (like wineries, breweries, and distilleries) are now charging for them! If you're lucky, you can sometimes find old wooden barrels for nominal cost of $5 to $10 — but still not free.
Thankfully, there are still a few places where you can count on picking up some free barrels:
Beverage and bottling factories
Craigslist
Yard and garden stores
Feed depots
Liquid processing plants
City and county governments
Before using any reclaimed barrels, make sure they haven't been used for storing hazardous materials. You can find this out by asking the place from which you picked up the barrels what they were used for.
So long as the barrels haven't been used for storing toxic liquids, all you'll need to do to prepare your barrel for use is to wash it out with some soapy water, followed up with a nice, soaking rinse to remove any soap suds and debris.
Free Dirt, Rocks, And Stones
Filling in some holes, ditches, or trenches in your yard? Maybe you want some stones for concrete projects or water garden elements.
Well, you're in luck… You should be able to find plenty of free dirt, rocks, and stones for your yard and garden projects!
Start here:
Free fill dirt is often offered by contractor companies that are hauling away dirt from retention pond developments or roadway construction projects, for example.
Stones and pebbles are used for everything from cement aggregate and concrete finishing to decorative landscaping covers and beds in water garden pools and ponds.
Rocks are perfect for yard decorations and craft projects. Construction companies and contractors involved with excavation, dredging, and filtration may have free surplus on hand.
Check with construction firms that dig holes for basements, pools, septic tanks, and underground pump systems.
Scout out some demolition sites. They might be offering free rocks, pebbles, stones, and dirt. Obviously, check with the site foreman first — never take anything that isn't yours, and don't try visiting the site after hours.
Once more… Craigslist, Facebook Marketplace, and Freecycle are great places to check for free materials — including dirt, rocks, stones, etc.
Before using any of these materials in your yard, you'll want to make sure they aren't polluted with hazardous materials from waste or toxic dumping. With dirt, be careful of broken glass, rusty nails, bottle caps, and other hazards. It's important to know the origin of the yard materials you're picking up — or have them tested for hazardous materials and chemicals prior to using it in your yard.
Free Mulch
Mulch is great for gardens and landscapes because it can help retain moisture in the soil around your plants and give your yard a finished, manicured look.
The place where my dad works — a major zoological facility in Florida — gives its employees free mulch made from fallen trees and recycled wood used in the park.
There are many places where you can get free mulch for your landscape:
Check with local tree-trimming companies — they often supply free mulch from the trees they chop down and grind up.
Contact your city or county government — they often provide free mulch for local residents.
See if your local garden or home improvement stores are offering free mulch — sometimes they have more mulch on their hands than they can sell and will offer surplus for free.
As always, Craigslist, Freecycle, and Facebook Marketplace are good places to go for free products — including mulch.
There's even an app for this! Yep — an app to help you find places near you offering free mulch!
Free Trees & Plants
Ah, who wouldn't want to spice up their landscape with some new trees and shrubbery?
Not only do plants provide us with oxygen, but they also remove carbon dioxide from the air, provide shade, entice wildlife into the yard, and help beautify the landscape.
Of course, you can spend $15 on a 3-gallon shrub or lay out $100 for a tree, but why do that when you can obtain trees and plants for free?
Start here:
The Arbor Day Foundation is well known for giving away free tree seedlings. These tiny trees are bundled in packs specifically chosen for your region of the country, ensuring the best opportunity for your little saplings to grow nice and tall without becoming invasive against other local species.
Local city and county governments also give away free trees and plants during events such as Earth Day.
Online gardening groups offer swaps where you can trade some of your plants for those from other members. These swaps sometimes include other free materials, including dirt, mulch, wood, and more.
Finally, check Craigslist, Freecycle, Facebook Marketplace, and your local classified ads in the newspaper or community circular for free trees and shrubs.
Free Holiday Craft Items
Looking for free holiday crafting items — such as pumpkins, Christmas trees, or flowers for wreaths, scrapbooks, or for pressing?
Knowing where to get these free materials depends on what you're looking for and when in the year you want these items.
Want some pumpkins to decorate for fall? Visit a local farm, fall festival, grocery store, or home improvement store on the day of Halloween or the first week of November, when these places are trying to get rid of remaining pumpkin inventory.
Many Christmas tree lots often give away scrawny trees for free, and often give unsold trees away (or sell them for a dramatically reduced price) at the end of the season — usually the last day the lot is open, which is typically December 24.
Flowers are often in surplus during the days immediately following a holiday — such as Valentine's Day or Mother's Day. Sometimes florists and grocery stores that sell flowers will give away flowers or sell them at deep discounts immediately after each holiday. These flowers are great for pressing — and dried flowers are perfect for other craft projects such as centerpieces and wreaths!
Need Some Inspiration?
Here are 4 ways to get started!
More Free Pallets & Other Materials For Your DIY Projects
Like this post?

Save it

to read again later… or share with others on Pinterest!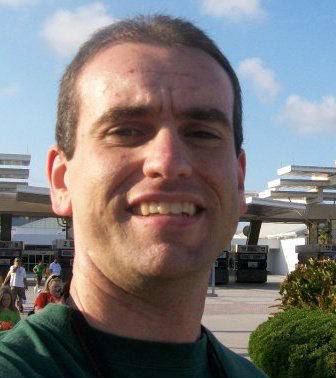 As an advocate for good health, I usually try to choose the 'greener' option over other more dangerous and/or wasteful options. Generally speaking, if it's bad for your health or the planet, I try to avoid it. In my effort to live green, I like to find new (healthier) budget-friendly ways to do things — from cleaning to recycling to home decorating. My goal is to help you take the chore out of living green by sharing fun new ecofriendly ideas that you can try today… or any day! My all-time favorite way to live green is to repurpose items and give them a new use — and I've written a lot of DIY articles showing how I've done it.