This post may contain affiliate links. If you buy thru these links, we may earn a commission at no additional cost to you.
---
Do you want to test out your green thumb but think you don't have space for a garden?
You're not alone.
Most of the world's population is concentrated in urban areas…which aren't exactly ideal for the traditional garden. Even if you find yourself with little more than a small patch of lawn, or maybe even only a fire escape, you can still start your very own garden.
How? Vertical gardening!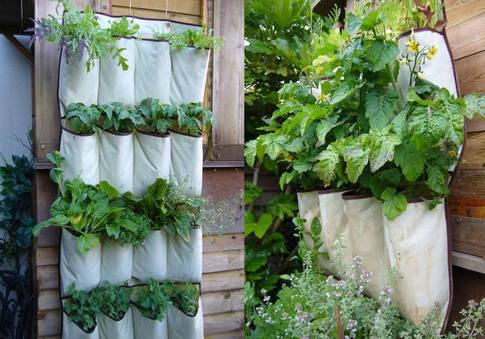 This post is a special one as it is our contribution to Sustainablog's Pedal-a-Watt Powered Blogathon this weekend.
Our friends at this long-running green blog (and new green shopping site) are publishing for 24 hours straight to raise funds for the Dancing Rabbit Ecovillage in Northeastern Missouri.
Go join the fun: read post contributions from around the green blogosphere, leave a comment to be entered in a drawing for some great green prizes, and join in the Tweetchat at #susbppb.
Now, On To The Gardens…
Do you garden in a small space? If so, please share your setup here in the comments.
Don't forget to jump over to Sustainablog to read the other pedal-powered blogathon posts! You may even feel moved to donate a little money to the Dancing Rabbit Ecovillage.
I think every little step toward living green is an awesome one… but eco-snobbery sucks! My goal is to help newbies learn the most important steps toward living green — individually and collectively. Personally, I strive to have as little impact as possible on Planet Earth while I'm here.