This post may contain affiliate links. If you buy thru these links, we may earn a commission at no additional cost to you.
---
The market for green jobs is flourishing these days.
More and more people are turning down the white-collar corner office for a green-collar job that helps the nation adapt to the growing move ever closer to sustainability.
From agriculture to the energy industry to the sciences, green jobs are becoming more and more commonplace.
According to one source, there were more than 1.2 million green jobs reported in the United States during the first 3 months of 2015.
What are these green jobs?
Here's a list of 10 great green jobs that you can apply for in the United States:
#1 – Forest Ranger
The role of being a forest ranger has somewhat evolved over the years. While forest rangers have always been stewards of our nation's woodland, the position is more focused on conservation and education than ever before.
The U.S. Forest Service hires some 30,000 individuals in an array of roles that collectively contribute to preserving our nation's natural woodlands.
#2 – Green Farmer
Agriculture was one of our nation's largest industries.
While the number of agricultural workers has diminished by half since 1946 and more than 300,000 small family farms have disappeared since 1979, agriculture production in the United States has grown 5% each year since 1990.
Farms are increasingly looking for new ways to produce more food with fewer chemicals and more regard for the environment.
To achieve this, the green agriculture industry needs innovative, green-thinking professionals who think outside the box.
#3 – Geoscientist
The green industry is in major need of people who are particularly attuned to geothermal studies.
This, of course, is so alternative energy companies can tap the huge resource of natural heat trapped underground and in rock formations that, if properly harnessed, could help energize our nation's cities.
From boots-on-the-ground construction workers to researchers to consultants, the geothermal energy industry is, pardon the pun, on fire.
#4 – Environmental Specialist
If measuring ice pack, tracking glacial melt, testing water quality, or monitoring wildlife refuges appeals to you, you're in luck — these are all jobs that need to be filled as both governments and private companies aim to do a better job at recording the changes in the world around us.
The role of environmental specialists varies by region, and it's possible that the position could require extensive travel.
However, if you're footloose and fancy free — and have a keen eye for detail — this could be the job for you.
#5 – Solar Power Installer
Solar power is booming across the country — even in places up north that aren't traditionally considered sunny, per se.
Whether you're an electrician or an engineer, the solar power industry is looking for bright professionals who can help this flourishing sector, which is adding thousands of jobs on an annual basis.
#6 – Environmental Engineer
What's an environmental engineer? It's somebody who can circumvent a potentially sticky environmental situation with, say, a construction project.
For example, if a waste treatment facility needs to build a sewage plant near an estuary, how might the waste be processed without causing harm to the surrounding environment? An environmental engineer would be the professional that could find a way to build the sewage plant while mitigating impacts to the environment.
When you're employed as an environmental engineer, you may work for a single company, or you might do consulting work for various clients.
#7 – Biofuels Specialist
Did you know algae can produce ethanol? Meanwhile, vegetable oil is being turned into fuel.
Those are just 2 of the many ways organic products and byproducts are converted to fuel, and the advances are quickly reaching the commercial market.
To help facilitate the growth in biofuels, energy companies are looking for forward-thinking professionals who have the know-how to create new, sustainable forms of energy.
Biofuel is one of the most promising areas in sustainable energy production, and the biofuels industry is hiring left and right.
#8 – Recycler
When it comes to being green, recycling is probably one of the oldest things in the book.
However, there is still a lot of room for improvement on this as waste continues piling up in our nation's landfills.
Communities and private businesses alike are looking for new ways to reuse materials. Not only does recycling help our environment, it's also much more cost effective than sourcing new materials.
This is perhaps most notably the case in the scrap metal industry, which has long been a major area for recycling jobs. Other job opportunities in recycling are found in waste water, wood, glass, and plastics.
#9 – Wind Turbine Fabricator
Wind turbines are popping up in fields across the country and even, in some cases, over open water.
Wind energy is rapidly becoming one of the major ways some areas of the United States provide power to its residents and businesses. One of the biggest areas of job growth in the wind energy industry is in turbine production.
As a turbine fabricator you may work for a single company or help manufacture turbines for a variety of wind energy outfits.
#10 – Urban Planner
Does city planning sound counterintuitive to helping preserve nature? Not really, if you think about it.
We need cities. And the better we plan them, the greener they can be.
The ideas of yesteryear are falling by the wayside as a new generation of green urban planners incorporate more park space, harmonize development with the environment, and even work on more efficient ways to incorporate mass transit.
Creating walkable communities is a key goal of urban planners today who want to get more cars and buses off the road and bring people closer to nature.
More About Green Jobs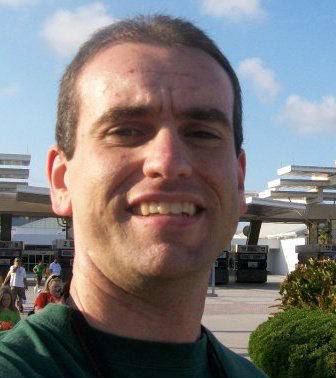 As an advocate for good health, I usually try to choose the 'greener' option over other more dangerous and/or wasteful options. Generally speaking, if it's bad for your health or the planet, I try to avoid it. In my effort to live green, I like to find new (healthier) budget-friendly ways to do things — from cleaning to recycling to home decorating. My goal is to help you take the chore out of living green by sharing fun new ecofriendly ideas that you can try today… or any day! My all-time favorite way to live green is to repurpose items and give them a new use — and I've written a lot of DIY articles showing how I've done it.