This post may contain affiliate links. If you buy thru these links, we may earn a commission at no additional cost to you.
---
Let's face the facts – you are more or less dealing with utility bills that you'd love to see lowered.
Thanks to remodeling opportunities, you might have a chance to make things better in terms of efficiency and saving money.
The first thing to remember is that your home is a system which operates based on how you have it set up.
Some of the remodeling you do will affect the way the house looks, with little to no effect on the overall quality of energy efficiency.
However, in order to achieve the highest energy savings, you will need to pay close attention to the pragmatic aspect of a remodel.
Keep an eye on these 3 things:
#1 – Your Utility Bills
Before you begin the remodeling process, check your utility bills to figure out where the majority of your energy expenses are coming from. Determining your energy consumption rate will let you have an accurate understanding, so you'll be able to deal with the problem more efficiently.
Most utility providers will be able to give you a summary of the expenses and statistics from every passing year when asked. This will serve you well in calculating future expenses.
If you want to have an even better idea, you could schedule an energy audit or do a home energy audit yourself. Knowing what needs changing will be priceless in the end.
Most of the appliances, lights and the like have a pretty common and understandable consumption rate all year round. The only serious fluctuations should be during the winter because of the heat bill.
#2 – Gaps In the Insulation
There are entry points in walls, ceilings and floors where you have cables and pipes. These are the weak points in the insulation of a surface.
You can usually seal these spots with the proper application of expanding foam.
Problem areas on the walls can be identified using an infrared thermometer. The ones sold at most common retail chains have a laser guide — which allows you to pinpoint the exact spot where the temperature is low.
Once you have a clear understanding of where the gaps are, you'll be able to seal it all in.
#3 – Thermal Comfort
The most important aspect of a house is keeping a pleasant environment where you'll be able to live at constant temperatures.
You might feel too hot or too cold at times and that is normal. However, the real reason for energy efficient remodeling is to find that balance between hot and cold in order for your home to achieve the optimum thermal comfort.
The air temperature is only a small part of what that entails, however.
Sometimes heat may radiate from a source in an unpleasant way. What you're looking for is also proper air circulation, ventilation and purification. An improperly insulated home will lead to distinctive differences in temperatures in the winter time which may lead to condensation. This, in turn, opens the way to mold and warping of wooden surfaces.
The windows are also a very important aspect of insulation. You will need double or even triple-glazed windows to create a sufficient layer between the outside and the inside. This will translate both for heating and cooling according to the season.
Heather Roberts has a flair for home decoration and interior design. While searching for new challenges, she often moves to different places and writes about removals and storage services like those of https://www.londonremovals.co.uk/.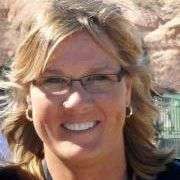 My experience with living green consists of taking baby steps (like making one big change each year as my New Year's resolution) — because I've seen too many people burn out on trying to 'Save the Planet'. I share a lot of Simple Ways To Go Green, as I find new and successful strategies that have worked for me. While I'm baby-stepping my ecofriendly habits in life, you will find me at the corner of Good News & Fun Times as publisher of The Fun Times Guide (32 fun & helpful websites).