This post may contain affiliate links. If you buy thru these links, we may earn a commission at no additional cost to you.
---
When Mark and I were planning our September 2012 nuptials, we made every decision with the question of "how much unnecessary waste will this produce?" looming in the back of our minds.
The result?
We had our wedding invitations designed like postcards to cut back on paper, featured caterers that used locally grown ingredients and decorated with potted plants instead of cut flowers.
So when it came time to plan our honeymoon, it only made sense that we would want our romantic trip to be green as well!
Choosing A Green Wedding Location
Choosing the right location was pivotal to making our honeymoon ecofriendly, the first requirement being that it had to be accessible without us catching a plane.
While even the simple decision of taking a direct flight compared to a layover can limit fuel, we decided that riding the train would allow our transportation to produce less air pollution than if we flew or drove.
Secondly, it was important to us that we supported a local economy that was making lifestyle changes and local initiatives to positively impact the globe rather than soiling it.
With these two qualifiers in mind, honeymooning in Montreal seemed like the best choice for these two Bostonians.
Limiting Fuel Consumption
In addition to making impressive advances in green practices, Canada's second largest city has an extensive network of buses and subways that made every corner of this metropolitan accessible without a car.
Moreover, everywhere I looked there were plenty of locals taking full-advantage of the bicycle friendly streets.
By cycling about Montreal, Mark and I became submerged in the local culture's lively and international persona much more than if we had quickly cabbed it from one tourist attraction to the next.
In fact, we fell in love with the area so much that we decided to spend all of our time in Montreal instead of continuing on to Quebec City like we had originally planned, further limiting our personal fuel consumption.
Cultivating natural greenery was clearly a top priority for the city, as it had plenty of gorgeous parks like Mount Royal and Montreal's Biosphere is a gorgeous facility dedicated to raising ecological awareness.
Finding An Eco-Friendly Hotel
A crucial element to making our honeymoon ecofriendly was to stay at a hotel that had green practices.
Hotels can significantly limit their impact by taking such actions as substituting incandescent bulbs compact florescent lights, installing dimmers on lights and encouraging optimization of natural light, purchasing recycled materials, distributing keycards made from biodegradable textiles and slightly decreasing the pressure of showerheads.
Mark and I opted to stay at a bed-and-breakfast and simply took two minutes over the phone to ask the owner what efforts they were taking to limit the establishment's waste.
This not only allowed us to make an informed decision about the businesses our dollars supported, but it also informed owners that their environmental choices were important to travelers and could ultimately sway profit.
As guests, we did our part by informing the staff that daily washing of our towels and linens was unnecessary, as well as turning off the lights when we left the room even though the electric bill wasn't ours to pay.
Eating Organically
What greater way is there to experience a culture than through regional cuisine?
Except for a quick trip to Subway restaurant for a sandwich, Mark and I visited restaurants that proudly bought from local growers that used organic practices.
If you're a light eater and anticipate leftovers (like myself), buy containers made from biodegradable materials in which you can discreetly pack away the excessive food in order to avoid Styrofoam products or having the rest of the meal go to waste.
Additionally, if you are taking sight-seeing tours, be aware of the mode of transportation that is being used. Take bus tours with companies that have environmentally-friendly vehicles, or elect to cruise down the river in a sail boat rather than a steam boat.
Enjoying A Green Honeymoon
As my honeymoon to Montreal demonstrated to me, cutting back my personal carbon footprint did not translate to cutting back on fun or refinement.
Mark and I feasted our eyes on spectacular views, dined on delicious cuisine and shared true romance as we walked hand-in-hand through the cobblestone streets of Old Montreal, and we did it without souring the environment.
Through a series of simple decisions, we can all make our honeymoons just a little greener in order to make our world just a little lovelier.
Caroline Passio lives in Boston Massachusetts with her husband, Mark and their beautiful twins, Landon and George. When she is not changing diapers, rocking crying babies to sleep and sneaking naps in between, Caroline enjoys teaching tai chi and writing about her experiences with natural parenting practices and healthy living.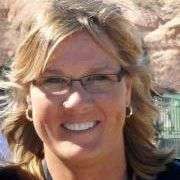 My experience with living green consists of taking baby steps (like making one big change each year as my New Year's resolution) — because I've seen too many people burn out on trying to 'Save the Planet'. I share a lot of Simple Ways To Go Green, as I find new and successful strategies that have worked for me. While I'm baby-stepping my ecofriendly habits in life, you will find me at the corner of Good News & Fun Times as publisher of The Fun Times Guide (32 fun & helpful websites).