This post may contain affiliate links. If you buy thru these links, we may earn a commission at no additional cost to you.
---
Remember when telephone poles had colorful glass insulators at the top of their cross arms?
These days, most telephone poles have either silicone or ceramic insulators, and many people are having fun upcycling the obsolete glass insulators — as communications and power companies continue updating aging lines.
Old insulators, which are bell shaped and used to suspend phone lines and power lines from supporting poles, have been a popular item to collect for ages — especially among those who grew up seeing vivid green, blue, yellow, white, and purple glass insulators on utility poles.
Even though I'm too young to have recalled the era when glass insulators were commonly used in supporting telephone and electric wires, taking photos of power poles has been one of my many hobbies for years now.
So, when I saw a couple of green H.G. Company glass insulators on eBay with a patent date of May 2, 1893… the utility pole nerd I am, I just couldn't pass up the chance of displaying them in my home!
As it turns out, I'm not alone in recycling glass insulators. In fact, collecting and repurposing glass insulators is apparently a major hobby — with entire websites dedicated solely to glass insulators. (That site alone has more than 3,000 active collectors!)
In the course of learning more about old glass insulators and ways to recycle them, I have found that there are many ways people are bringing new life to these relics of a bygone era in communications.
Here are just a few ways you can recycle glass insulators:
#1 – Use glass insulators as paperweights.
Probably the easiest way to recycle glass insulators is to simply place them on top of leaflets, magazines, or other documents that you keep on your desk, coffee table, or office cubicle. Not only do they do the job, but you may just get somebody to point at your glass paperweight and inquire, "What is that?" Needless to say, glass insulators make interesting conversation pieces!
#2 – Use glass insulators as candle holders.
Suspended upside down inside a small wire basket, glass insulators make charming tea light candle holders. What's more, the colorful, translucent hues of the glass create a warm glow — enhancing the coziness of your home as a small flame dances within the insulator.
#3 – Use glass insulators as miniature pendant light shades.
If you drill a small hole through the rounded top of your glass insulator and snake the end of an LED wire light through the hole (so the single bulb on the wire just pops through to the inside of the hollowed-out part of the insulator), you can make pendant lights. Glue the bulb and the wire to the insulator and then hang the fixture from the ceiling of your game room, kitchen, office — or any other place that needs vintage flair.
#4 – Use glass insulators as metal stake covers.
Whether you're marking the corners for the foundation of a new home or plotting where you'll be planting some trees or shrubs… pounding metal stakes into the ground is an important part of translating architectural blueprints — so you can physically indicate where parts of the plan will unfold on your property. Glass insulators are perfect for covering the tips of the metal rods, protecting people and animals from getting hurt on the sharp ends of the protruding stakes.
The Bottom Line…
Perhaps these are some ideas you'll want to try in your home!
You'll probably even think of some other ways to recycle glass insulators that will be unique to you and show your personality and individual lifestyle.
One thing is for certain… recycling old glass insulators can be a lot of fun and is perfect for anybody who loves getting crafty with vintage items.
By the way, Etsy is a great source to find glass insulators of all shapes, sizes, and colors. And Pinterest has DIY glass insulator projects galore to choose from.
Must read: How to Turn A Vintage Glass Insulator Into A Bird Feeder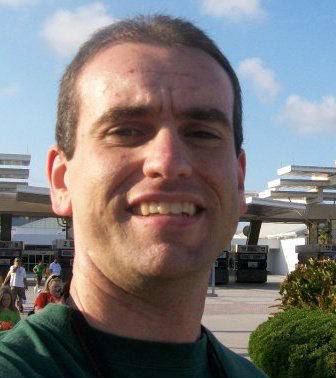 As an advocate for good health, I usually try to choose the 'greener' option over other more dangerous and/or wasteful options. Generally speaking, if it's bad for your health or the planet, I try to avoid it. In my effort to live green, I like to find new (healthier) budget-friendly ways to do things — from cleaning to recycling to home decorating. My goal is to help you take the chore out of living green by sharing fun new ecofriendly ideas that you can try today… or any day! My all-time favorite way to live green is to repurpose items and give them a new use — and I've written a lot of DIY articles showing how I've done it.