This post may contain affiliate links. If you buy thru these links, we may earn a commission at no additional cost to you.
---
I'm getting into natural cleaning products lately – this comes about 6 months after I first tried my hand at making natural weed killer. (Yes, it actually worked!)
Using natural cleaning products is not a new concept to me.
My mom grew up with her mom using vinegar to clean windows and other glass surfaces. I insisted on using the store-brand glass cleaners when I was younger and had to do chores. I hated using vinegar to clean things when I was a kid, because the blue glass cleaner always smelled better to me than vinegar!
I'm a little older now, though, (and perhaps a tad less olfactorily sensitive) and I'm trying to do my part at being green, even when it comes to doing the household chores.
My Top 5 Natural Cleaning Products
#1 – Toothpaste
I love using toothpaste to clean metal surfaces.
Toothpaste is highly abrasive. However, because its texture is stiffly creamy, it doesn't splatter very easily and remains adhered to a surface — even when applied upside down (like on the bottom of a doorknob).
Toothpaste acts like really high-grit sandpaper, so it can also remove scuff marks.
While it's ideal for use on chrome surfaces, linoleum, most acrylic items, and silverware, you don't want to use just any toothpaste. Whitening toothpastes have chemicals that can damage really fine silver and other materials, and gel toothpaste doesn't seem to work as well as regular paste. Just go with a standard, white toothpaste — ideally, an organic one.
#2 – Cooking Oil
Got paint on your hands? Trying to wipe dirt off your shoes? Cooking oil (ideally, a plant-based one) is a great go-to cleaning agent – just rub it in and then rinse it off.
If you add salt to the cooking oil, it can help remove food or other debris stuck on your cast iron and stainless steel pans. (I have also combined with baking soda.)
In addition to being among the best natural cleaning products, cooking oil is also perfect for restoring wood furniture. Just combine 2 cups of cooking oil with about 3 tablespoons of lemon juice. Mix, then rub onto your wood furniture with a clean rag or paper towel, and then wipe the surface dry.
#3 – Baking Soda
You could replace just about all of your household chemicals and use baking soda instead; it's that versatile.
For example, mixing baking soda with equal parts water makes a terrific, abrasive cleaning paste.
It's perfect for removing grease from grills, stains on cups and silverware, and grime from garden tools, hand tools, and flooring.
However, do not use baking soda on more delicate surfaces — such as your car's paint or on plastics. The abrasiveness of baking soda can easily damage these types of surfaces. (Trust me, I know.)
Here are 27 ways to clean with baking soda in every room of your house.
#4 – Vinegar
Who doesn't have a big bottle of white vinegar at home right now? It's useful in so many ways!
While the smell of white distilled vinegar may offend a few noses, it can also remove soap scum, tarnish, and mineral deposits – and it's super effective at removing dirt & grime from windows and mirrors.
I pour vinegar into a spray bottle, then apply it directly to the surface that I want to clean.
I've noticed that direct contact of the vinegar onto the surface is substantially more effective than spraying the vinegar onto a wiping cloth and then scrubbing.
Honestly, the possibilities are endless when you're cleaning with vinegar.
#5 – Lemons
It's no wonder that lemons are one of the most popular natural cleaning products around.
Not only do they smell nice (How many cleaning sprays feature the aroma of this citrus fruit? Too many to count!), but they are extremely versatile as a household cleaner.
A single lemon can remove dirt and rust, and is even more powerful when combined with salt.
Lemon is particularly useful in cleaning food preparation surfaces, faucets, and dishes because it acts as a mild disinfectant. Just cut the lemon in half, apply directly on the surface, and scrub. Or you can squeeze the lemon juice onto the surface.
If you combine lemon juice with baking soda, you will have an acidic abrasive cleaning agent that will get out some of the toughest stains!
I have even used lemon to clean my hands after a messy meal — such as BBQ.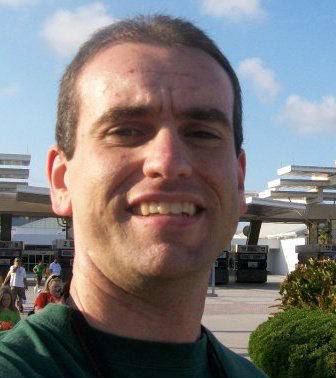 As an advocate for good health, I usually try to choose the 'greener' option over other more dangerous and/or wasteful options. Generally speaking, if it's bad for your health or the planet, I try to avoid it. In my effort to live green, I like to find new (healthier) budget-friendly ways to do things — from cleaning to recycling to home decorating. My goal is to help you take the chore out of living green by sharing fun new ecofriendly ideas that you can try today… or any day! My all-time favorite way to live green is to repurpose items and give them a new use — and I've written a lot of DIY articles showing how I've done it.