This post may contain affiliate links. If you buy thru these links, we may earn a commission at no additional cost to you.
---
Ever thought about how to recycle or reuse old photos?
Not only am I a history buff, but I also have authored a 128-page pictorial history book about my hometown. So – as you might imagine – old photos are something I take very seriously!
When I was compiling the more than 200 photos for my history book, I met with dozens of community figures, many of whom are descendants of the pioneers who helped to establish my community. Many of these folks had incredible, early photos of the area. However, I had learned that many people I had met along the journey of writing my book had, much to my dismay, discarded their old photographs.
While I personally put a lot of intangible value in photos — especially older pictures — I understand many people don't. It could be that they don't have enough space to store their old photographs. Or maybe they simply aren't nostalgic. Hey, that's OK!
But, it occurred to me that if some people don't want to hang onto their old photos, there must be other alternatives to simply tossing them out like yesterday's junk mail (something I don't value very highly).
There are many creative ways to recycle or reuse old photos without having to actually toss them out or send them off to the recycling center.
Here are 3 of my favorite ways to reuse old photos:
#1 – Make A Photo Collage
A photo collage is a great project if you're a little crafty with a pair of scissors and a stick of glue.
Decide on a theme (your family, a certain decade, a favorite holiday, or something else like that) and then cut out people, places, and items from your old photos that fit the theme.
Then glue all of these photo cutouts on a large board (or tray) and arrange them in such a way that it tells a story – or is completely random. It's up to you!
There are many great ways to display your photo collage. If you themed it around a holiday like Christmas or Halloween, you could exhibit the collage in your home or work around that time of year.
Or, if the theme is a little more evergreen (favorite moments with your family and friends, for example, never go out of style), then you could put the collage on permanent display on the wall in your home or office.
#2 – Create Photo Postcards
You know all that blank, white space on the back of your old photos?
There are few better ways to reuse your old photos than for spreading a smile via postal mail with a DIY photo postcard!
Just write a cheery message (and maybe add a little bedazzlement a la paint, marker, or glue and glitter) and send the vintage memories to your friends and family as a way to say "hello" with a little throwback flair.
TIP: Be careful when using glue or writing on the back of photos with marker, paint, or gel pens — because you may risk bleed-through and, therefore, ruin the image on the other side of the photo paper.
#3 – Donate Your Old Photos
If you're not crafty or you don't really feel like spending time on art projects, there is another great way to reuse your old photos: donate them!
Museums and newspaper companies are just 2 types of organizations that gladly accept old, unwanted photos. The Society of American Archivists is another one.
These photos may be used for archival or research purposes, or they could be utilized for display or publication. Plus, you can feel a sense of confidence that your old photos will be put to good use and may even help your community preserve part of its history.
More Fun Ways To Reuse Old Photos
Here's a great collection of DIY photo projects on Pinterest, plus even more Pinterest photo projects.
Check out these easy crafts with old photos.
One more fun idea for old photos: toss them in glass jars placed randomly throughout the house. They make great conversation pieces!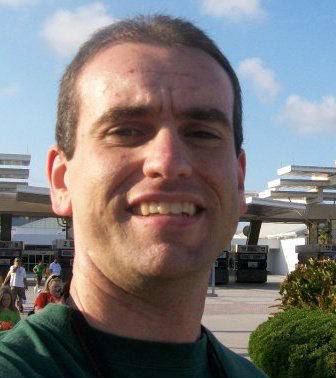 As an advocate for good health, I usually try to choose the 'greener' option over other more dangerous and/or wasteful options. Generally speaking, if it's bad for your health or the planet, I try to avoid it. In my effort to live green, I like to find new (healthier) budget-friendly ways to do things — from cleaning to recycling to home decorating. My goal is to help you take the chore out of living green by sharing fun new ecofriendly ideas that you can try today… or any day! My all-time favorite way to live green is to repurpose items and give them a new use — and I've written a lot of DIY articles showing how I've done it.