This post may contain affiliate links. If you buy thru these links, we may earn a commission at no additional cost to you.
---
When noon comes rolling around, lunchtime has come a-calling for me.
I've heard about green lunches and all, but until lately am not sure I've been the most environmentally friendly fast food luncher.
I'm the self-professed American prince of the fast food restaurant; I'm sure there's got to be a fast food king somewhere, but I've not been to the West Coast yet, so I've not had the chance to try all of the drive-thru restaurants in the U.S. yet.  Hello, In-N-Out Burger and Jack in the Box!
For whatever reason, as 2011 turned into 2012, I started becoming more conscious about the amount of waste I generate while eating out.
I don't honestly know what happened at that time that brought about this eco-friendly shift in my fast-food eating habits. But I suppose environmentally conscientious dining epiphanies are, to borrow a phrase from Martha Stewart, a good thing.
As it turns out, green lunches are a thing now, and I was already forming some of the green habits that the most ardent of environmentalists suggest we adopt when eating on the run.
Here's a rundown of some of the environmentally friendly changes I've made when dining out, along with some tips from professionals on how to enjoy green lunches.
#1 – Skip The Extra Napkins, Condiments & Utensils At The Drive-Thru
Do you grab random handfuls of ketchup and mustard packs at fast-food chains or take two spoons when you need only one? I know that I used to do that. And goodness gracious, was that ever wasteful.
Take only the amount of condiments you need to dress your meal and keep the plastic spoons, knives, and forks to one each.
Grab a couple napkins (or in my case, because I'm so messy, maybe 3 or 4), but forego the mini-stack of napkins. Chances are most of that stack will end up in the trash after you've mopped up that last greasy fry off your plastic tray anyway.
#2 – Bring Leftovers
This is a tip that I find useful for a number of reasons.
Cooking several servings of a healthy meal at once and then putting a serving into a reusable container for lunch the next day is an ideal way to reduce waste, eat healthy, and save money, too (because it allows you to skip on spending $7 for a greasy lunch at a fast-food restaurant).
#3 – Try Green Bag Lunches
Remember the brown bag? Well, now we've got "green" bags – perfect for packing green lunches when you want to skip out on the fast food stop.
Here are some great, environmentally friendly products for packing green lunches:
#4 – Go Vegetarian
This is the only tip here that really isn't mine, but rather one that many environmental advocates suggest.
But there's no denying that eating less meat can be healthy even for the most voracious of omnivores (such as myself), and can reduce the strain on the environment.
There are more and more vegetarian options at fast food restaurants these days. And my favorite, the side salad, which usually costs under $2 at most fast food restaurants can be amended with some tasty dressing.
Just go easy on the dressing, or you may defeat the purpose of eating the salad. I prefer balsamic vinaigrette dressing for a low-cal, low-fat option. It's pretty tasty, too!
I hope these tips inspire you to start enjoying some eco-friendly lunches!
While you may think going green on the go has to be hard – or expensive – the truth is that it really doesn't have to be at all.
Best yet, enjoying green lunches are personally rewarding, because you can have the satisfaction of knowing that you're helping our environment stay a little greener and, most likely, keeping a little more green in your pocket in the long run, too.
More Ways To Enjoy Green Lunches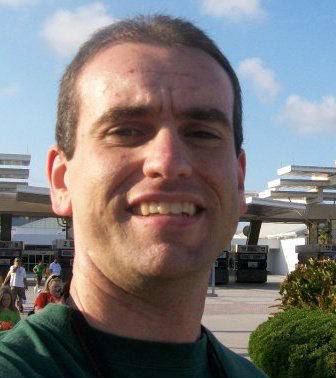 As an advocate for good health, I usually try to choose the 'greener' option over other more dangerous and/or wasteful options. Generally speaking, if it's bad for your health or the planet, I try to avoid it. In my effort to live green, I like to find new (healthier) budget-friendly ways to do things — from cleaning to recycling to home decorating. My goal is to help you take the chore out of living green by sharing fun new ecofriendly ideas that you can try today… or any day! My all-time favorite way to live green is to repurpose items and give them a new use — and I've written a lot of DIY articles showing how I've done it.