This post may contain affiliate links. If you buy thru these links, we may earn a commission at no additional cost to you.
---
It seems like we're all going green nowadays – even where we're going has gone green!
Ecotourism has become one of the newest ways we show our love to the planet while we're on vacation.
What exactly is ecotourism? According to The International Ecotourism Society (TIES), ecotourism is described as "responsible travel to natural areas which conserve the environment and sustains the well-being of local people."
Ecotourism isn't really a new thing, though. In fact, the term was first coined back in July 1983 by Hector Ceballos-Lascurain. He popularized the concept of creating vacation packages that help boost local rural economies by creating new jobs and preserving the local ecology.
While ecotourism is commonly associated with traveling to exotic locales in tropical climates abroad, there are actually several ways you can be an ecotourist right here in the good ol' U.S. of A.
Here are 4 eco-friendly vacation ideas you can enjoy right here in the land of baseball and apple pie:
#1 – Visit A National Park
There's probably nothing more patriotic – and beneficial to our planet – than visiting a U.S. National Park.
There are national parks in every corner of the United States, which means there's one not very far from you.
The National Park Service was first established on August 25, 1916 and today helps draw in hundreds of millions of dollars through tourism to help sustain the preservation efforts of our county's most sensitive and beautiful regions.
#2 – Go Camping
No need to fork over $300 a night for a big room in a fancy-schmancy hotel. Just pitch a tent and spend the night being one with Mother Nature!
Camping at Kampgrounds of America (KOA) site is one convenient way to enjoy the camping experience in a safe, controlled environment.
KOA is the largest system of private campgrounds in the U.S.A., and with around 500 locations spread throughout the U.S., there's probably one in your neck of the woods.
Find KOA campgrounds near you.
#3 – Volunteer At A WOOF Farm
No, a WOOF farm isn't for dogs – it's for people who want to devote their energy to supporting an effort known as Worldwide Opportunities on Organic Farms.
If you volunteer at a WOOF farm, in exchange you'll receive food and board.
There are hundreds of farms throughout the United States that participate in this program. With so many WOOF farms taking part in this unique initiative, there's probably one right near you.
#4 – Go On A Biking Trip
Biking is great exercise, and it's also the perfect way to get on the move in green fashion!
Of course, you can slap on your helmet and hit the pavement right from your own home, but there's something adventuresome about mounting a bike onto the back of your car and cycling with your partner or a friend on a trail.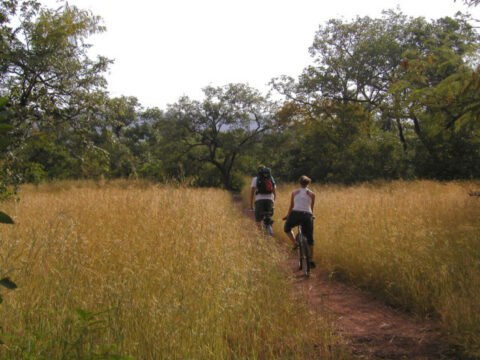 One of the most exciting ways (I prefer, anyway) to go biking is to choose a trail.
There are bike trails all over the U.S., and they range from paved roadways to rugged paths. Some trails are for bikers only, and others are shared with hikers and other traffic.
Here are some tips for finding bike trails and planning a bike trip: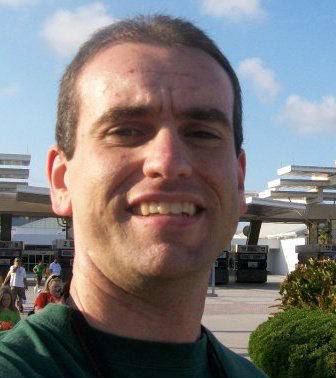 As an advocate for good health, I usually try to choose the 'greener' option over other more dangerous and/or wasteful options. Generally speaking, if it's bad for your health or the planet, I try to avoid it. In my effort to live green, I like to find new (healthier) budget-friendly ways to do things — from cleaning to recycling to home decorating. My goal is to help you take the chore out of living green by sharing fun new ecofriendly ideas that you can try today… or any day! My all-time favorite way to live green is to repurpose items and give them a new use — and I've written a lot of DIY articles showing how I've done it.