This post may contain affiliate links. If you buy thru these links, we may earn a commission at no additional cost to you.
---
I've got a little bit of a green thumb, so I tend to wind up with a bunch of plastic pots from the nursery that just got stacked in a rear corner of my garden shed.
I started scratching my head on ways that I could reuse those plastic garden pots — because I wanted to make more space in my very cramped storage area, but didn't want to put all of those pots in the trash.
I already found a way to make eco-friendly, natural weed killer, so I figured I could continue my "green" thumb streak with those old pots, too.
I soon thought of a few very unique ways that I could recycle these perfectly fine plastic pots.
Here are 3 practical ideas for reusing plastic garden pots and giving them new life:
#1 – Reuse Plastic Pots As Sorting Bins In Your Garage
As I had said, my garden shed was becoming overcrowded, but did I also mention that it was quite disorganized, too? Yes, this tool-rich, time-poor gardener wasn't doing such a good job in keeping a tidy work area.
But, I quickly figured out that I could put some of those old pots to good use as sorting bins for small items that were just getting thrown into the shed without much thought.
Those garden pots work pretty well as sorting buckets, by the way:
4-inch pots are perfect for holding screws and nails.
1-gallon pots are great for storing garden gloves (or even winter gloves).
3-gallon pots are ideal for organizing small gardening hand tools.
Large pots — such as those used for small shrubs — are good for standing long-handled shovels, rakes, and brooms inside.
#2 – Reuse Plastic Pots As Storage For Office Supplies
Pens, pushpins, rubberbands, and paper clips are like nomadic tribes on my desk. They're often moving around in scattered messes looking for a place to call home for the day.
Garden pots are perfect as office supply storage containers. In fact, it's almost as if gardening pots were intended for holding office supplies, and then someone came along one day and said, "Hey, I bet these would be perfect for potting plants."
Well, maybe the invention of the plastic pot didn't go quite like that, but still…
Scissors and staple removers can go in 6" pots.
You can store pens, pencils, and rubberbands in 4" pots.
Paperclips can go in the tiny 2" pots that usually hold small ornamental and exotic plants.
#3 – Reuse Plastic Trays As Storage For Holiday Ornaments
I pretty much expect to have lost at least 3 or 4 small glass ornaments each year when I unpack my Christmas decorations and start trimming the tree. However, seedling trays and cell packs are perfect for neatly organizing and safely storing each of those small decorations.
The cell packs and seedling trays are great for storing glass, plastic, clay, or wood ornaments and can provide them with substantial protection.
Just be sure to pack the trays carefully into a box or larger storage container, and place another tray — upside down — over the top of the tray containing the ornaments for extra protection while they're tucked away in storage for the rest of the year.
TIP: Before you reuse plastic pots, be sure that you thoroughly clean them first. A little dish soap and warm water will remove the dirt and any other residues inside the pot. After you wash your pots, place them in a dry, sunny area of your yard for a few hours to let them dry.
More Ways To Reuse Plastic Pots & Garden Trays
Here are a few more ways to reuse plastic garden pots and give them a whole new purpose: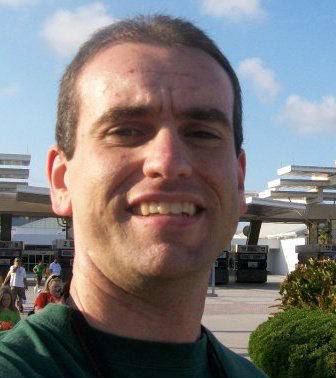 As an advocate for good health, I usually try to choose the 'greener' option over other more dangerous and/or wasteful options. Generally speaking, if it's bad for your health or the planet, I try to avoid it. In my effort to live green, I like to find new (healthier) budget-friendly ways to do things — from cleaning to recycling to home decorating. My goal is to help you take the chore out of living green by sharing fun new ecofriendly ideas that you can try today… or any day! My all-time favorite way to live green is to repurpose items and give them a new use — and I've written a lot of DIY articles showing how I've done it.