This post may contain affiliate links. If you buy thru these links, we may earn a commission at no additional cost to you.
---
When summer is in full bloom, there are 2 things I can count on:
I'm going to be complaining about the heat and humidity. (I live in Florida.)
The grass on my lawn is going to grow …and it's going to grow quickly!
That's when I'll be pushing out my reel mower on a weekly basis to manicure my landscaping.
I received my reel mower, a Craftsman hand-push model from Sears, for Christmas back in 1998 when I was a teenager.
No, I wasn't forced to do yard work. I actually asked for the lawn mower for Christmas because I have always loved getting outside and tending to the lawn — much to the chagrin of my seasonal allergies, I might add.
After nearly 2 decades, my push reel mower still works smoothly.
However, I do need to perform some annual maintenance on my mower to keep it working properly, including:
Sharpening the lawn mower blades
Greasing the wheels
Applying household oil on the gears and other moving parts
Cleaning old grass, dirt, and grit off all parts of the mower
The Benefits Of Owning A Reel Mower
One of the best things about having an old-fashioned reel mower is that it is environmentally friendly:
Unlike a gas-powered lawn mower, I don't have to pull a cord to get the mower running (and say a prayer that it starts up).
I don't need to spend money to buy expensive fuel at the gas station before using it.
There are no fumes — which I've learned are actually quite dangerous both for both the planet and our health.
There are also many other reasons I love my push reel mower:
I don't have to buy and replace spark plugs.
My reel mower makes barely any noise when I'm cutting the grass (which my neighbors assuredly appreciate).
The reel mower helps me to squeeze in some exercise — especially when chopping down the thick St. Augustine grass that loves growing in my Central Florida yard.
Reel mowers are great for cutting grass in tight areas, such as around flower gardening beds and near trees.
Tips For Dealing With The Downsides Of Owning A Reel Mower
Nothing is perfect, and neither is owning a reel mower.
There are a few drawbacks I've experienced to owning an old-fashioned push mower. Here are some tips for dealing with them:
Many reel mowers don't cut every blade of grass on the first pass. I usually have to make 2 passes on some of the thicker areas of the lawn to achieve a good, even cut. Sharpening the blades periodically can alleviate that issue.
It does take longer to mow a lawn with a reel mower than with a power lawn mower. For this reason, reel mowers are usually best suited for cutting small yards measuring under 1/4 acre.
Debris such as twigs can get caught in the reel mower blades and cause the mower to stop. Carefully removing the twig from the blades will get you mowing again in no time.
All around, I find the many benefits of owning a reel mower outweigh the few downsides — which is one reason why I still swear by my old push mower.
Must read: The Pros & Cons Of Owning A Reel Mower
4 Excellent Push Reel Mowers
Looking for a good reel mower to help keep your green looking green while you stay green for little green? (Um, er – I hope that play on words makes sense.)
Check out these 4 "reel" great push mowers that are environmentally friendly and affordable, too:
More About Eco-Friendly Reel Mowers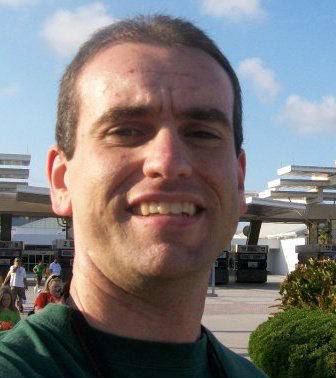 As an advocate for good health, I usually try to choose the 'greener' option over other more dangerous and/or wasteful options. Generally speaking, if it's bad for your health or the planet, I try to avoid it. In my effort to live green, I like to find new (healthier) budget-friendly ways to do things — from cleaning to recycling to home decorating. My goal is to help you take the chore out of living green by sharing fun new ecofriendly ideas that you can try today… or any day! My all-time favorite way to live green is to repurpose items and give them a new use — and I've written a lot of DIY articles showing how I've done it.