This post may contain affiliate links. If you buy thru these links, we may earn a commission at no additional cost to you.
---
I'm hearing a lot about green furniture these days, but I really didn't think much about it until I set out to buy a new couch for my home.
While I'm a pretty eco-friendly guy, I never realized just how many green furniture options there are for people such as myself, who have a typical income and not particularly interested in burlap and hemp upholstery.
So imagine my surprise when I walked into the local home furnishings store and came across a very ordinary-looking and affordable couch that turns out to be a handsome piece of environmentally friendly furniture, too!
What Is Eco Friendly Furniture?
If you think all green furniture is the same, you might want to take a second look at the vast world and many meanings of environmentally friendly furniture.
Green furniture comes in an array of styles and sizes, and there are several ways that a piece of furniture can be considered "green."
Here some of the different types of eco friendly furniture certifications…
Low-Emission & Sustainable Furniture
I bought a couch from American Furniture Manufacturing that is made from low-emission CertiPUR-US polyurethane foam. I had heard about CertiPUR before buying my couch and wanted to find out more about this voluntary certification program.
CertiPUR foams:
Have no formaldehyde
Don't contain mercury, lead, and other heavy metals
Contain no phthalates, which improve the flexibility of plastics
Feature low volatile organic compound (VOC) emissions to help improve indoor air quality
In other words, CertiPur furniture is safer from the standpoint of toxins and fumes than other home furniture. It's also greener than conventional furnishings because it contains fewer of the chemicals that can harm the environment.
In addition to CertiPur, there are other 3rd-party green furniture certification organizations whose names and seals you should look for when buying environmentally friendly furniture. Many of these certifications are vetted through a centralized environmental organization called SCSglobal Services and are listed on their website by category:
Indoor Air Quality Certifications:
Indoor Advantage Gold — Requires rigorous indoor air quality standards for adhesives, sealants, coatings, paints, and other chemical agents common to home furniture
CARB ATCM 93120 — Concerns the use of formaldehyde in composite wood products, which include home furniture
Renewable Material & Resources Certifications:
Products Certified For Green Buildings:
The certifications listed above are just some of the many programs out there that monitor the production of eco friendly furniture. It's possible your particular community, state, or region may have its own green furniture certifications, too.
So, if you're really interested in finding out more about the green organizations and any specific certifications that may apply locally in your neck of the woods, I suggest you reach out to your local Environmental Protection Agency (EPA) office.
As for buying eco friendly furniture, most department stores have at least a few sustainable options nowadays. I bought my environmentally friendly couch from Rooms To Go, which is a chain of furniture stores located in the South. One of my other favorite, eco-conscious stores is IKEA — and they sell tons of inexpensive furniture, much of it sourced responsibly.
If you don't live near a Rooms To Go or IKEA store, I'll bet there are other furniture stores in your area that sell environmentally friendly furniture!
Recycled & Refurbished Furniture
While low-emission and sustainably sourced furniture is one way you can furnish your home while staying green, recycled and refurbished furniture are other types of environmentally friendly furnishings worth considering.
There are a few distinct advantages to buying refurbished and recycled furniture:
Recycled and refurbished furniture is usually cheaper than comparable new furnishings.
Buying furniture that has already been built means you can furnish your home without requiring the use of new resources and materials.
When you buy recycled and refurbished furniture, you're helping to keep hundreds, even thousands of pounds of waste from entering your local landfill, and you're therefore keeping your community greener.
Where can you buy recycled and refurbished home furniture?
I bought my first dinette set, barstools, and living room end tables at a thrift store. The pieces were in great condition and they cost me a fraction of what I'd pay for similar new furniture:
The deluxe dinette set cost $200.
Each wrought iron barstool was $25.
The glass and wrought iron end table set me back just $15.
The neat thing about owning secondhand furniture is that you're giving very nice, well-built pieces of furniture that were cast aside by somebody a second chance at life — another opportunity to make a house a home.
Buying used home furniture also keeps those pieces, many in perfectly good condition, from heading to the trash heap where they may not necessarily be recycled in any way or decompose for hundreds of years.
If going to a secondhand thrift store to furnish your home isn't exactly your cup of tea (or coffee), here are several other great places that sell recycled and refurbished furniture:
More Tips For Buying Eco Friendly Furniture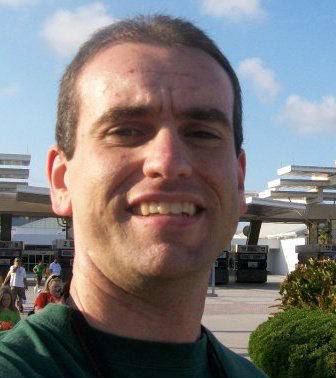 As an advocate for good health, I usually try to choose the 'greener' option over other more dangerous and/or wasteful options. Generally speaking, if it's bad for your health or the planet, I try to avoid it. In my effort to live green, I like to find new (healthier) budget-friendly ways to do things — from cleaning to recycling to home decorating. My goal is to help you take the chore out of living green by sharing fun new ecofriendly ideas that you can try today… or any day! My all-time favorite way to live green is to repurpose items and give them a new use — and I've written a lot of DIY articles showing how I've done it.