This post may contain affiliate links. If you buy thru these links, we may earn a commission at no additional cost to you.
---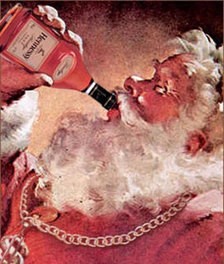 'Tis the season for sending Christmas cards to all the people you love…and the ones you haven't interacted with since this time last year.
Instead of spending ALL that time and money shopping for, addressing, and sending paper Christmas cards, send an eCard and save a little green…
…$840 million to be exact.
Check out our favorite sites to send free (no, really!) eCards from…and how to wow your friends by easily creating your own Christmas slideshow!
Ever been shopping around for a free eCard to send someone on a holiday, anniversary, or birthday only to get it customized just the way you want and find out it's not really free?!?!
Yeah, so have I.
Or maybe all you want to do is send your "free" eCard, but they want you to "sign up to send".
On the end of that statement is should read ("so we can spam the hell out of you"), but it doesn't.
Yeah, it sucks.
Well you won't find any of that shady crap listed here. These are the best places to find funny, religious, or off-color/mature eCards…and they're all FREE.
Overall Best Christmas eCards:
Care2: They've got a great selection of eCards for any occasion with a well rounded variety, from religious to funny to classic.
PLUS Care2 donates 5% of its advertising profit to leading non-profits.
Overall Best Christmas eCards Runner-up:
123Greetings: Great selection here as well. They break down their holiday eCards (and all other eCards as well) into numerous helpful subcategories like:
Humor & Pranks
Religious and Blessing
Santa Claus
Love
Family
Carols
etc…
Best Edgy Christmas eCards:
eGreetings: the "funny" section of any of their eCard categories, including the funny Christmas eCards, are a little more on the edge than the standard "funny" cards. You can choose from cards with titles like:
Drunken Santa
Unwrap Me
Elf Locker Room
and Christmas Striptease
Best Adult Christmas eCards:
DevilCards: I almost considered not putting this on the list as it is the only one that requires you to "click on one of these free offers to send your card".
The good news is, whatever offer you choose opens in a popup window that can be closed easily.
This is a great site for cards that are beyond the "funny" category of most other sites, but not to the realm of "pr0n" ecards that well, are pr0n.
It's important to note that all the cards at DevilCards are cartoons and animations (quite clever and funny ones at that), not images of real people.
Who knows, sending a naugty eCard to your lover may help ya save money on winter heating bills.
Want to be more original?
If stock eCards don't strike your fancy, or if you'd just like to make your card more personal, check out how to make your own free Christmas eCard slideshow.
In that post, you can find out how to easily create a Christmas themed slideshow with your own family photos to send to your friends and relatives or host on it's own page FOR FREE!
What's your favorite site for free eCards?
I think every little step toward living green is an awesome one… but eco-snobbery sucks! My goal is to help newbies learn the most important steps toward living green — individually and collectively. Personally, I strive to have as little impact as possible on Planet Earth while I'm here.