This post may contain affiliate links. If you buy thru these links, we may earn a commission at no additional cost to you.
---
Two Ford vehicles are on KBB's Top 10 Green Car List: the 2011 Ford Fusion Hybrid and 2012 Ford Focus.
Ford is just one automaker among many that are making a point of marketing their vehicles as 'green,' but the Detroit-based automaker is moving beyond powertrain-based green claims. Ford says that its vehicles are also 85% recyclable by weight, and feature unique materials that replace landfill-destined plastics. —Left Lane News
Now, see for yourself how Ford goes further…
Behind The Scenes With Ford
We were there for the launch of the 2013 Ford Fusion at the 2012 North American International Auto Show, along with 150 other bloggers from around the world.
Jim and I were recently invited back to Detroit for Go Further with Ford 2012, their annual trend conference that looks at the global trends and issues facing consumers now and into the future. This time, 250 bloggers were in attendance.
This was much more of a hands-on experience at Ford headquarters in Detroit, and I got a lot more information about 2 of the topics that intrigue me the most about cars: tech and green.
My thoughts on some of the interesting things that Ford is doing tech-wise will be covered in a separate post. First, I'll focus on the green highlights here.
Ford Goes Further
According to Bill Ford of Ford Motor Company, the underlying question to consumers is this:
"What are you willing to give up to have a green vehicle?"
At Ford, they already know the answer to that question:
"Nothing!"
That, alone, guides most of Ford's actions with regard to designing green vehicles these days.
On the deepest level, Ford is focusing on building a relationship between the environment and psychology.
On the most basic level, Ford is operating from the viewpoint of the Butterfly Effect theory, which states that things that happen on a local level have a global effect. Thus, small changes in one area can affect large changes in other areas.
Small changes can affect large, complex, and even unrelated systems. By making changes now in how our vehicles function, what they are made of, and how they are made, Ford is creating positive change today with an eye toward improving the future. —Ford Motor Company
Ford Motor Company ultimately hopes that they will help influence others (companies and individuals) to be more efficient, too. Their underlying goal is to inspire others to make the world a better place — environmentally, and otherwise.
Shifting Your Focus
On many levels, Ford's goals go hand-in-hand with the goals of SHFT.com, a company that creates content around these issues and looks for inspiring stories to share — because things that happen on a local level have a global effect.
Co-founded by Adrian Grenier and Peter Glatzer, SHFT.com has partnered with Ford Motor Company by creating documentaries to inspire and motivate people to change — your thoughts… your actions… the world… or whatever motivates you. Every little thing matters.
SHFT is a multi-media platform founded by film producer Peter Glatzer and actor-filmmaker Adrian Grenier. Our mission is to convey a more sustainable approach to the way we live through video, design, art and culture. —SHFT
Adrian Grenier was on my radar already, because I had recently watched one of his movies, Teenage Paparazzo, via Netflix streaming. I was intrigued with his own role in the movie, the movie's format (a documentary), and Grenier's unique way of getting his point across.
You see, he's an activist, but he doesn't push his viewpoints on you. He simply gives you the facts with the hope that he has motivated you to create change in some small way.
My job is to inspire people to make their own decisions and take personal responsibility. You know, it's not enough anymore for people to just point the finger and say, 'Well, he's doing it, so why do I have to change?' If you change, if you become more conscious about how you consume, not only are you helping the planet but you are also, in my opinion, living a much more connected, healthy, happy life. I found it to improve my lifestyle and my quality of life by just being aware and tasting the fruit as opposed to just swallowing it. —Adrian Grenier
This also came to light when I saw him in person, too. With regard to the environment, two points Grenier made that stuck with me:
#1.  "We need to look at the hidden cost of not being environmentally friendly when discussing green issues and eco-friendliness."

#2.  "Eco-psychology needs to be seen from a holistic approach, rather than compartmentalizing environemental-friendliness into segments."
I was impressed. Together, Grenier, Glatzer, SHFT.com, and Ford are inspiring change in the auto industry… in the environment… and beyond.
You've got my attention.
Aerodynamics And Wind Tunnels, Oh My
At Ford they are constantly changing the shape and depth of various aspects on the exterior of cars in order to reduce wind-resistance (or drag) in order to make cars glide more smoothly on the road.
Ford vehicles achieve class-leading or unsurpassed fuel efficiency in each segment where they compete. Improvements result from reducing friction and drag.  —Ford Motor Company
Aerodynamics significantly impact fuel economy. A 10% reduction in aerodynamic drag leads to a 2.5% fuel efficiency improvement in highway mileage. Ford has achieved this.
Here's one example of how Ford has improved aerodynamics… They have implemented Active Grille Shutters where grille slats open whenever extra engine cooling air is need (such as at low-speeds and during stop-and-go driving). Likewise, the grille slats close automatically on the highway to improve aerodynamics and fuel efficiency.
To see for ourselves just how aerodynamic a car can be, at Ford's wind tunnel facility, we donned safety goggles and witnessed some interesting wind tunnel experiments firsthand.
In this demonstration, a huge wind tunnel is blowing massive amounts of wind from the front of the car toward the back of the car.
You can see that the smoke he's spraying over different places on the car literally hugs the vehicle at key points — like in front of the door mirrors, across the hood, over the trunk, over the tail lights, etc.
In addition to focusing on aerodynamics, Ford also strives to reduce NVH (noise, vibration, and harshness) in their vehicles:
Noise is an unpleasant sound found to be abnormal to the vehicle's operating characteristics.
Vibration is a shaking or trembling that can be felt when an object/component moves back and forth or up and down consistently.
Harshness refers to the vehicle's ride. It is normally used to describe a firmer than usual response from the suspension system. Harshness also describes a perceived lack of suspension compliance (or "give").
Ford's Impact On The Environment
Without a doubt, Ford Motor Company has reduced negative impacts on the environment in a number of ways.
For example, they have:
Check out how Ford is turning paint fumes into fuel!
Recycled And Recyclable Materials In Ford Vehicles
About 85% of the materials used on Ford vehicles are recyclable.
How awesome is that?!
Here are some of the recycled and renewable materials used in current Ford vehicles:
Recycled clear plastic water bottles – used for seat cushions
Recycled denim blue jeans – used for interior padding / carpet backing (which notably reduces noise, vibration and harshness – see below)
Recycled yarn – used for seat fabrics
Recycled resins (detergent bottles, tires, battery casings) – used for underbody systems such as aerodynamic shields, splash shields, and radiator air deflector shields
Recycled wood – used for interior trim
Wheat – used for interior storage bins & trays, as well as interior door panels
Soybeans – used for seat cushions, seat backs, and headliners
For many years, Ford has had a Voluntary Recycled Content Usage Policy, which sets targets for the use of non-metallic recycled content for each vehicle and increases targets year by year. Under this voluntary program, recycled materials have been selected for all of our vehicles whenever technically and economically feasible. Recycled materials are evaluated in-house versus comparable virgin grades, in order to guarantee appropriate mechanical properties and the same level of component performance that would be obtained with virgin materials. We are now developing a comprehensive sustainable materials strategy to maximize the effectiveness and broaden the implementation of our efforts in this area. One of the key goals of this strategy is to identify and globally implement materials technologies that improve environmental and social performance and lower costs. —Ford Motor Company
Here are some of the sustainable materials that are being considered for use in future Ford vehicles:
See the complete list of Ford green vehicles.
More About Ford Green Cars
Ford Increasing Use Of Renewable And Recyclable Materials In Vehicles
Reducing Petroleum Use By Using Wheat
Ford's Blueprint For Sustainability
Electric Vehicles Are Good For The Environment & Save You Money
Ford's First 100% Sustainable Interior: Ford Focus Electric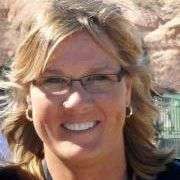 My experience with living green consists of taking baby steps (like making one big change each year as my New Year's resolution) — because I've seen too many people burn out on trying to 'Save the Planet'. I share a lot of Simple Ways To Go Green, as I find new and successful strategies that have worked for me. While I'm baby-stepping my ecofriendly habits in life, you will find me at the corner of Good News & Fun Times as publisher of The Fun Times Guide (32 fun & helpful websites).