This post may contain affiliate links. If you buy thru these links, we may earn a commission at no additional cost to you.
---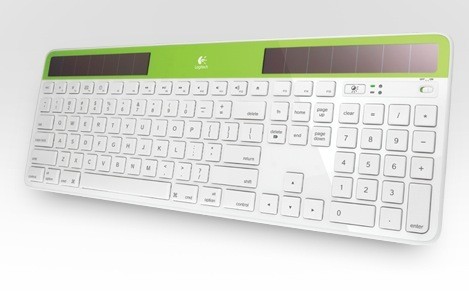 Solar power is cool, and is very widely supported by the public — who doesn't support getting our electricity from the sun? But as solar has developed over the years, more and more interesting solar power technologies have popped up. Here are 7 that I think you'll find pretty interesting.
1. Solar shingles. Want to 1-up your neighbor who just bought a solar power system? Go with some solar shingles! They aren't available yet, actually, but mass production is scheduled to begin in 2012. Keep your eye out for those.
2. Solar backpacks and briefcases. These have been around for awhile now and there are a number of companies out there offering them. I've seen them for sale on Voltaic Systems, Eclipse Solar Gear, UncommonGoods. Looks like a good way to keep your phone, camera, iPod, or other small electronics charged using clean energy, especially if your a camper. Also a good Christmas, birthday, or back-to-school gift.
3. Solar keyboard. Logitech just released a solar-powered wireless keyboard for mac users. One more reason I wish I had a Mac.(The price tag on this keyboard is currently $59.99.)
4. Solar-powered computer. Even more impressive than a solar keyboard, Samsung started offering a solar-power computer in the U.S. and Russia this summer! Would love to get my hands on one of those.
5. Solar-powered 3D printer. Say what? Yeah, that's what I said. Apparently, a "tinkerer and inventor" has combined cutting edge 3D printing technology with solar power and found a way to "print" glass objects made of sand. Wicked cool, eh?
6. See-through solar windows. Not on the market yet, researchers at New Energy Technologies, Inc. and the National Renewable Energy Laboratory are working on see-through solar panels that can coat windows without you even noticing. Seems almost too good to be true, but they could be a reality someday in the not-to-distant future.
7. Solar bikinis. if you're a regular reader of The Fun Times Guide to Living Green, you probably already know that we've featured a unique solar bikini in the past. And you have to admit, that's a fun one, albeit practical or not.
Have some more cool solar power technologies in mind? Share them in the comments below. I've got more on my list that I'll share with you next week.