---
We write about products and services that we use. This page may contain affiliate links for which we receive a commission.
---
Back in February 2013, the 1985 Dodge Ram 250 B series van that my family bought brand new was totaled in an accident (thankfully nobody was seriously hurt).
Afterward, I began wondering if there was any way to memorialize the vehicle that had spent so many years in our family by finding a way to reuse the hubcaps, which are a signature part of any vehicle.
I ended up repurposing the old Dodge van hubcaps, body side molding, interior headliner, and other parts from the vehicle to create a shadowbox display nostalgically showing off various parts from the van.
As I figured out during the course of taking on this project, there are many ways to reuse old hubcaps.
Following are the 3 most creative ideas that I stumbled upon when I was figuring out a way to repurpose those hubcaps.
#1 – Repurpose A Hubcap As A Serving Tray Or Platter
Hub caps are the ideal shape and size to use as serving platters for foods like rolls, hamburgers, hotdogs, chips & dip, and more.
They would even be ideal when used as serving trays for car-themed parties – perhaps an event inspired by the movies Grease or American Graffiti, a child's birthday party centered around the movie Cars, or just any party you might have.
The best hubcap plates are those that are made from chrome or aluminum because they are highly durable and easily washable. Plastic hubcaps wouldn't work as well for this purpose because they crack and scratch relatively easily.
Since this hub cap will come in contact with food (unless you line it first with a towel or liner paper), make sure to wash the hubcap extremely well first — because you don't want any residual motor grease, brake dust, etc. coming in contact with your food.
#2 – Reuse Hubcaps As Wall Art
If you have a knack for turning yesterday's junk into today's art, then hubcaps are the perfect medium for you.
All you'll need are the following:
Metal shears
Pliers
Soldering gun
Different colors of spray paint (perfectly optional)
Lots of creativity (very mandatory)
So, what type of hubcap art can you make? Here are just a few fun ideas:
Hubcap art may look great in your home, but you could also go into the business of selling your hubcap art on websites like Etsy and turn your hard work into cash.
After all, people go gaga over fresh art concepts – and what's fresher than turning ordinary hubcaps and other car parts into an extraordinary piece of art?
#3 – Turn A Hubcap Into A Birdbath
Repurposing hubcaps is just for the birds? Well, no, it's not just for the birds, but they can definitely enjoy the fruits of your labor if you repurpose an old hub cap by turning it into a birdbath!
Bowl-shaped hubcaps are definitely better suited for a project like this. But no matter what shape hubcap you use for this project, be sure you clean the hubcap well, because residual motor grease, brake dust, and other debris could be harmful to birds that use your hubcap birdbath.
Mount the hubcap — concave side up — on top of a PVC or metal pipe. A 4" x 4" wood fence post or similar piece of wood would also be suitable for erecting your birdbath. Or, if you are really in the repurposing mood, you could turn an old, tall candelabra or metal hat rack into a post suitable for mounting the bathing basin.
If you are bonding your hubcap to something like a metal pipe or wrought-iron lamp stand, then consider buying a metal-to-metal epoxy. Long threaded screws are best for affixing your hubcap on top of a wood post or plastic pipe.
So, did these 3 DIY ideas make you to think of something else that would be fun to do with hubcaps? If so, let us know in the comments below!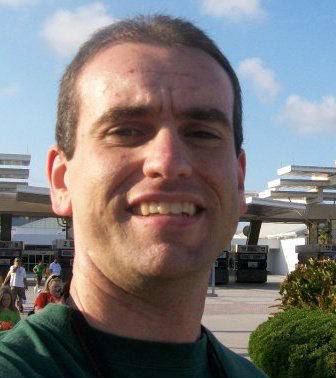 As an advocate for good health, I usually try to choose the 'greener' option over other more dangerous and/or wasteful options. Generally speaking, if it's bad for your health or the planet, I try to avoid it. In my effort to live green, I like to find new (healthier) budget-friendly ways to do things — from cleaning to recycling to home decorating. My goal is to help you take the chore out of living green by sharing fun new ecofriendly ideas that you can try today… or <em>any</em> day! My all-time favorite way to live green is to repurpose items and give them a new use — I've written a lot of useful DIY articles.