This post may contain affiliate links. If you buy thru these links, we may earn a commission at no additional cost to you.
---
I grew up relatively spoiled, I must admit. Though I was raised in a middle income household, my collection of toys looked fit for a prince, and boy did I enjoy playing with everything in my room. However, as time rolled on, I, like all boys of a certain age, stopped pulling the wooden train sets, LEGO blocks, and Tonka trucks off the shelf.
Eventually, I outgrew the toys that catered to my early imagination. Years later,as my closet space grew scarcer and scarcer, I decided I wanted to recycle those toys (along with my old clothes, old bed sheets, and any anything else I wasn't using any longer).
My problem was, I didn't know how to recycle toys. Or if I even should. After all, they aren't exactly easy to recycle since most toys are made with multiple materials — unlike other items such as magazines, dinnerware, and old bookshelves, which normally contain a primary material.
Besides, how can anybody throw a perfectly good toy into a curbside container? Especially after watching all three of Disney's Toy Story movies, I just get a bad feeling about tossing my old toys aside like yesterday's newspaper!
5 Ways To Recycle Toys
There are plenty of ideas for recycling your toys besides throwing them into the garbage bin.
Some of the options I like best are:

#1 – Donate old toys to a charity.
Every year, over the course of several spring cleanings, I made trips to local charities that accept toys —  like the Salvation Army and various churches — to drop off whatever toys I was no longer playing with. Of course, I wouldn't donate everything I no longer wanted — because some of my toys simply were no longer in good condition and I don't think any children would want to be playing with dirty action figures or broken wind-up toys. So, I only donated clean, working toys. In hindsight, I have now learned that these donations can be used as tax deductions. But, I didn't think much about Uncle Sam when I was 13.

#2 – Sell your old toys at a consignment shop.
Some of my ride-on toys, large plastic toys sets (such as an indoor treehouse), and toddler toys were organized and cleaned, and then offered at a local consignment shop. Within 2 weeks, all the items had been sold, and my family earned about $100 for the dozen or so toys which had been in storage for several years. Here a list of the best toys that sell well on consignment, because they stand the test of time.

#3 – Sell old toys in a rummage sale.
Up to hosting a yard sale? If you do, you can unload your unwanted toys right in the comfort of your home and make a little money (hopefully) in the process. Or, you could offer them as part of a multi-family or community sale. Whichever way you choose to sell your childhood playthings, offering them to others who want them is a great way to recycle your toys and ensure they will wind up in a good home.

#4 – Give your old toys to another child.
Perhaps you have a young neighbor or a colleague at work who has a child. Or maybe you'd like to make toys available to children in your local community. I gave many of my toys to friends who I thought would like what I had. As for my prized LEGO collection, that went to one of my dad's work friends with a young son who's just crazy about the plastic, interlocking building blocks.

#5 – Keep old toys for the next generation.
I think everybody has a toy they simply cannot part with. For me, it's my collection of BRIO wooden trains, which I acquired over several years during my early childhood. While I intend to keep these simple, beechwood train sets that were manufactured in Sweden, they will still be recycled. I hope to pass them onto the next generation, so that my future child (or children) can enjoy them as much as I did. And what better way to recycle your toys than to let your own children receive joy from the same things you played with growing up?
When you recycle old toys, you're not only helping to keep perfectly usable items out of your local landfill, but you're also helping to reduce the consumption of natural, raw resources that would be used to produce brand new toys. Plus, children who receive hand-me-down toys may, in turn, do the same.
Like so many things in society, being environmentally responsible is something that will become more second nature for our world as future generations come along. Remember, today's green kids become tomorrow's green adults.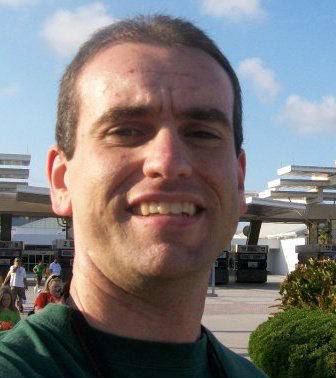 As an advocate for good health, I usually try to choose the 'greener' option over other more dangerous and/or wasteful options. Generally speaking, if it's bad for your health or the planet, I try to avoid it. In my effort to live green, I like to find new (healthier) budget-friendly ways to do things — from cleaning to recycling to home decorating. My goal is to help you take the chore out of living green by sharing fun new ecofriendly ideas that you can try today… or any day! My all-time favorite way to live green is to repurpose items and give them a new use — and I've written a lot of DIY articles showing how I've done it.