This post may contain affiliate links. If you buy thru these links, we may earn a commission at no additional cost to you.
---
My fiancée and I just began renting a condominium in Central Florida. We are thrilled to have found a bargain in a great community, but the old 1980s kitchen we are inheriting as tenants of this condo has us feeling like we are living in a time capsule direct from the decade of our births.
Our condo was built in 1982, and – let me tell you – this place leaves many clues that it was built in the early 1980s:
Brass lighting fixtures with smoked glass globe lighting
Dark gray HVAC register grills
Popcorn ceilings
Hollywood lighting mirrors in the bathroom
Herringbone brick pavers on the patio
Those are just a few of the 1980s decor highlights we have found in our home.
Thankfully, our landlord, who once lived in the condo himself, has been agreeable to letting us make some home improvement updates.
While we don't intend to live in the condo for more than a year or so, as we both want to buy a single-family home soon after we get married, there is one area that we both felt needed a little help: the 1980s kitchen.
Saved From The Landfill: The 1980s Kitchen Decor That Lives On
Our old kitchen is full of aesthetic touches from yesteryear.
Here's just some of the 1980s kitchen décor it features:
Dark, simulated woodgrain cabinetry
Formica… everywhere
Clear fluorescent lighting boxes over the cabinetry
Kitchen cabinets with no door handles
Small tiles on the walls over the backsplashes
Heavy draperies over the kitchen window
We did manage to score in at least two facets of the kitchen – the flooring and appliances. Apparently the home had been remodeled to some extent in the past several years, because the kitchen has newer, 14″ ceramic floor tiles and fairly recent appliances (but no microwave).
I would wager money that our 1980s kitchen originally was adorned with vinyl flooring, quite possibly with a floral print or beige- or brown-hued simulated tile.
Let's face it, we are not rolling in the dough yet, so we don't have a lot of money for kitchen renovation costs. So, we decided to "make friends" with our old kitchen.
DIY Ideas For "Recycling" A 1980s Kitchen (Or Any Old Kitchen!)
Instead of tearing apart our old kitchen and replacing it with new cabinetry, we are instead choosing to embrace our 1980s kitchen not as old, but "retro."
Not only does this help save us money – lots of money – but it keeps waste from going into the environment and precludes the need to use natural resources to produce new materials, such as wood or particle board for new cabinetry, glues, paint, and new tiling for the walls.
Here are some of the minor, inexpensive fixes we are making to our 1980s kitchen:
She found some old-school drum lighting that complements the red accents on the existing wall tiles. She also has tracked down some beige curtains with red hexagonal geometric shapes that would look perfect for decorating a 1980s kitchen.
Meanwhile, I bought a $5 can of Minwax dark mahogany stain and finished some bare wood that serves as the toe kick under our dark, simulated woodgrain cabinets.
I also removed a ton of blue-checkered contact paper that had been covering the insides of all the drawers and cabinets; I swear that I last saw that pattern of shelf liner for sale at my local Publix grocery store when George H. W. Bush was our president.
Removing the old, beaten-up contact paper has exposed the original white, melamine finish in the cabinetry and drawers, which was still in excellent shape for its age. White spray paint ($3 at the local home improvement store) can cover any stains or other imperfections on the melamine finish.
The dark, simulated woodgrain cabinetry is still in great condition, so why destroy it? I gave it a little love by cleaning it with some Lysol, scraping away old kitchen splatters with a flat-bladed utility knife, and using a light abrasive cleaner for heavier stains.
As for that fluorescent lighting? Our budget is too small to replace all of it, but there was a missing lens under one of the lights. So, we bought an acrylic lighting panel from the local home improvement store for about $8 and cut it to size to fit in the appropriate spot in our overhead lighting box. Now our built-in lighting arrangement looks good as new – 1982 new, that is!
Overall, the 1980s kitchen is coming together well, and it no longer looks tired. It looks like a well-kept vessel from yesteryear.
Recycling our old kitchen – that is, keeping what we have and freshening it up instead of demolishing it – is one of the best decisions we have made for our home.
I almost swear the California Raisins will come dancing out of our pantry any minute now.
Thinking Of Remodeling A 1980s Kitchen Yourself?
Following are some helpful links to other DIY ideas to make your old kitchen look (almost) new:
Tips For Building The Ultimate Green Kitchen
The EPA's Green Kitchen Building Guide
$600 Retro-Modern Remodel For A 1980s Kitchen
How To Go Green In The Kitchen
Unique Flooring: 5 Low-Cost DIY Ideas
8 Steps To A More Eco-Friendly Kitchen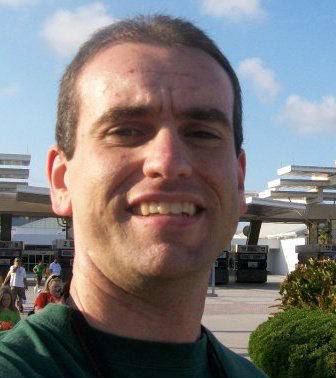 As an advocate for good health, I usually try to choose the 'greener' option over other more dangerous and/or wasteful options. Generally speaking, if it's bad for your health or the planet, I try to avoid it. In my effort to live green, I like to find new (healthier) budget-friendly ways to do things — from cleaning to recycling to home decorating. My goal is to help you take the chore out of living green by sharing fun new ecofriendly ideas that you can try today… or any day! My all-time favorite way to live green is to repurpose items and give them a new use — and I've written a lot of DIY articles showing how I've done it.