This post may contain affiliate links. If you buy thru these links, we may earn a commission at no additional cost to you.
---
My girlfriend and I were at the local zoo shopping in a souvenir store there one day when we spotted poo paper, recycled paper made from elephant dung.
As the first anniversary since our initial date was that weekend, I bought her the pad of elephant poo paper as a gift. (Hey, I'm a romantic, and it was our paper anniversary!)
Of course, poo paper serves as much more than for giving as 1st green anniversary gifts.
Using it is also a creative way to live green with products that are made from the brown waste of elephants and many other animals, including horses, cows, donkeys, and pandas.
The makers of poo paper, Alternative Pulp & Paper Co., Ltd., have been producing this odorless (yes, I sniffed to make sure) paper for the past few years and have enjoyed great success with this product, which is as much novelty as it is ingenuity.
How is Poo Paper Made?
Poo paper gets its start from the end of animals that eat largely fiber-based diets and don't efficiently process their food.
Since elephant dung and the feces from other many other animals mainly contain intact fiber, it is perfect for making the pulp that is the basis of this recycled paper.
While dung is the primary ingredient in this sustainable paper, the final product also contains a small share (about 15%) of other fibrous materials — such as corn husks and banana stock fiber. Natural coloring is also added to the pulp to give it a light beige color. The consistency of poo paper reminds me a bit of textured, lightweight cardstock.
I've even found a few stiff, fibrous remnants sprinkled on some of the sheets of paper.
Where Can You Find This Recycled Paper?
We bought a small scratch pad of elephant dung paper for about $7 at a zoo gift shop.
While it was our anniversary and we were making a memory by buying the notepad at the zoo that day, we could've bought it at the paper company's online store. In fact, there is a plethora of poo paper products on the company's website.
Buying sustainable paper products like these is just one way small step toward making a big difference in keeping our globe a little cleaner and greener, and companies such as Alternative Pulp & Paper Co., Ltd. are showing that green living can indeed be a big steaming pile of fun.
Other Sustainable Products Made from Poo
In addition to poo paper, there are a few other green products on the market that are made by re-purposed poo, including poo jewelry, poo construction bricks, and poo coffee. (The coffee connoisseur that I am, I can say I haven't had much of a hankering to try coffee made from beans that were pooped out of exotic jungle animals.)
However, one of these that I've tried and have quite enjoyed using is Zoo Doo, a compost product that many zoos sell to patrons who want to fertilize their yards and gardens with waste from exotic animals.
Many years ago, I had used some Zoo Doo that my dad brought home one day from the animal park where he works, and it did seem to help my flowering perennials grow a little fuller. Maybe the results you'll get in your garden from using Zoo Doo might just be worth writing home about… on poo paper, of course!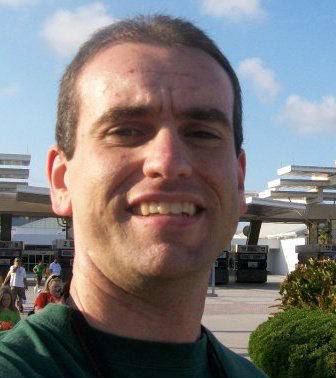 As an advocate for good health, I usually try to choose the 'greener' option over other more dangerous and/or wasteful options. Generally speaking, if it's bad for your health or the planet, I try to avoid it. In my effort to live green, I like to find new (healthier) budget-friendly ways to do things — from cleaning to recycling to home decorating. My goal is to help you take the chore out of living green by sharing fun new ecofriendly ideas that you can try today… or any day! My all-time favorite way to live green is to repurpose items and give them a new use — and I've written a lot of DIY articles showing how I've done it.